Jeep Takes Two Top Spots on Cars.com's 'Most American' Index
Every year Cars.com puts out their American-Made Index list. For 2017, Jeep took two of the top spots with the 2017 Wrangler and Cherokee. Taking the top spot was the 2017 Jeep Wrangler which has been recognized as the most capable and recognizable vehicle in the world. The 2017 Jeep Cherokee walked away with the number two spot. When deciding who makes the list and what spot they take, Cars.com looks at five specific features: country of origin for the transmission and engine, US factory employment, assembly location, and domestic parts content. We have the entire Jeep line here at Moritz Chrysler Dodge Jeep Ram in Fort Worth, TX, so come by today to test drive these American-Made stunners!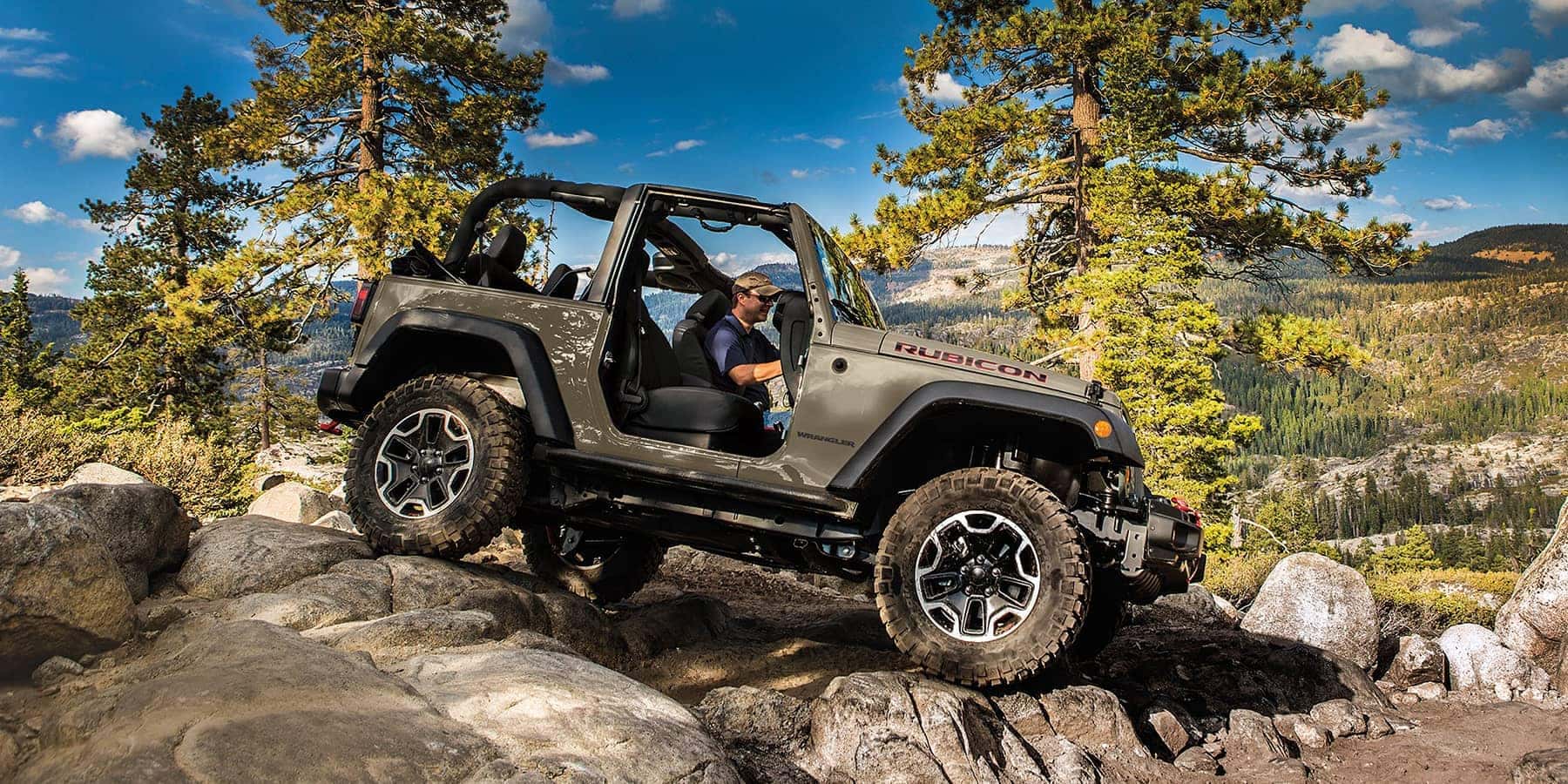 2017 Jeep Wrangler Takes Top Spot
Taking the number one spot on the American-Made Index was the 2017 Jeep Wrangler. The 2017 Wrangler currently comes in two different body models- the 2-door and the 4-door. Both models had the highest figures, especially in the domestic parts content. Coming in at 74% domestic part content was the 2-door Jeep Wrangler, while the 4-door version came in with a 75% domestic part content.
Jeep has long been known for its 4×4 drive system and the 2017 Jeep Wrangler doesn't disappoint. The body-on-frame design adds to Jeep's superior off-road capabilities. With the body-on-frame design drivers will be treated to the front and rear five-link suspension system, live axles, and electronic lockers. With the 2017 Jeep Wrangler, consumers have the option of a 6-speed manual and a 5-speed automatic transmission.
2017 Jeep Cherokee Takes the Close Second
Just like the Jeep Wrangler, the 2017 Jeep Cherokee offers Jeep's legendary 4×4 drive system. The 2017 Jeep Cherokee 4-wheel drive system is an on-demand system that comes complete with automatic locking hubs. Under the hood of the 2017 Jeep Cherokee is a 2.4-liter gas-powered engine with a single overhead cam. The 2.4-liter engine offers 171 lb-ft of torque and 184 horsepower.
Test Drive Jeep Vehicles in Fort Worth, TX
Want to test drive the 2017 Jeep Wrangler or 2017 Jeep Cherokee in Fort Worth, TX? If you live in Fort Worth, TX come into Moritz Chrysler Dodge Jeep Ram today for all of your Jeep driving needs! We have a great selection of Jeep, Chrysler, Dodge, and Ram vehicles, and would love to get you into the perfect vehicle to suit your specifications. Come by today to learn more.