Is it Better to Buy or Lease at Moritz Chrysler Dodge Jeep RAM?
When you're ready to put a new vehicle in your garage, make Mortiz Chrysler Jeep® Dodge RAM your first stop. Our dealership serving Dallas, TX offers a wide inventory of new and pre-owned cars, trucks, and SUVs, and we're dedicated to putting you behind the wheel of your perfect vehicle at price that works for you.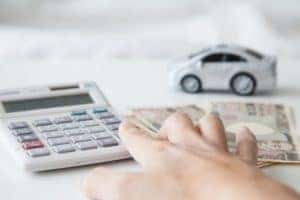 You have two main options when it comes to financing your new car—leasing or buying—and there are benefits to both. If you decide to lease your new Jeep SUV or RAM truck, you can enjoy lower monthly payments. You also save money with a warranty that covers most maintenance costs, so you can receive routine car care at no extra cost.
It's also easier to trade in a leased vehicle, so you'll have the most advanced technology and safety options available. Leasing a new car also means a smaller down payment and you'll can even save money on sales taxes.
But there are benefits to buying your next vehicle, as well. To start, you'll have complete ownership over your car. This means you won't face any restrictions when it comes to customizing your vehicle and you can sell it at the end of your term, providing you with cash for the next car purchase. You also don't need to worry about mileage restrictions, which leases often control, and once your loan is paid off, you won't have any more bills on the vehicle. Financing to own is easier and more straightforward than financing to lease.
When it comes to deciding between a lease and a purchase, there are a few other things you'll want to keep in mind. Leases often have end of term costs and you'll be required to have gap insurance. It's also important to have good credit in order to be approved for a lease. Remember, too, that buying a car is more expensive at the start, and will include additional costs like sales tax and work done after the warranty expires.
However you want to finance your next car, truck, or SUV, Mortiz Chrysler Jeep Dodge RAM in Fort Worth is here to help. Make us your Chrysler dealership near North Richard Hills for new and pre-owned cars, great financing options, and service that will keep your car running smoothly and safely for years to come. Come on down to 9101 Camp Bowie West in Fort Worth to get started today.