First Look at the 2019 Jeep Cherokee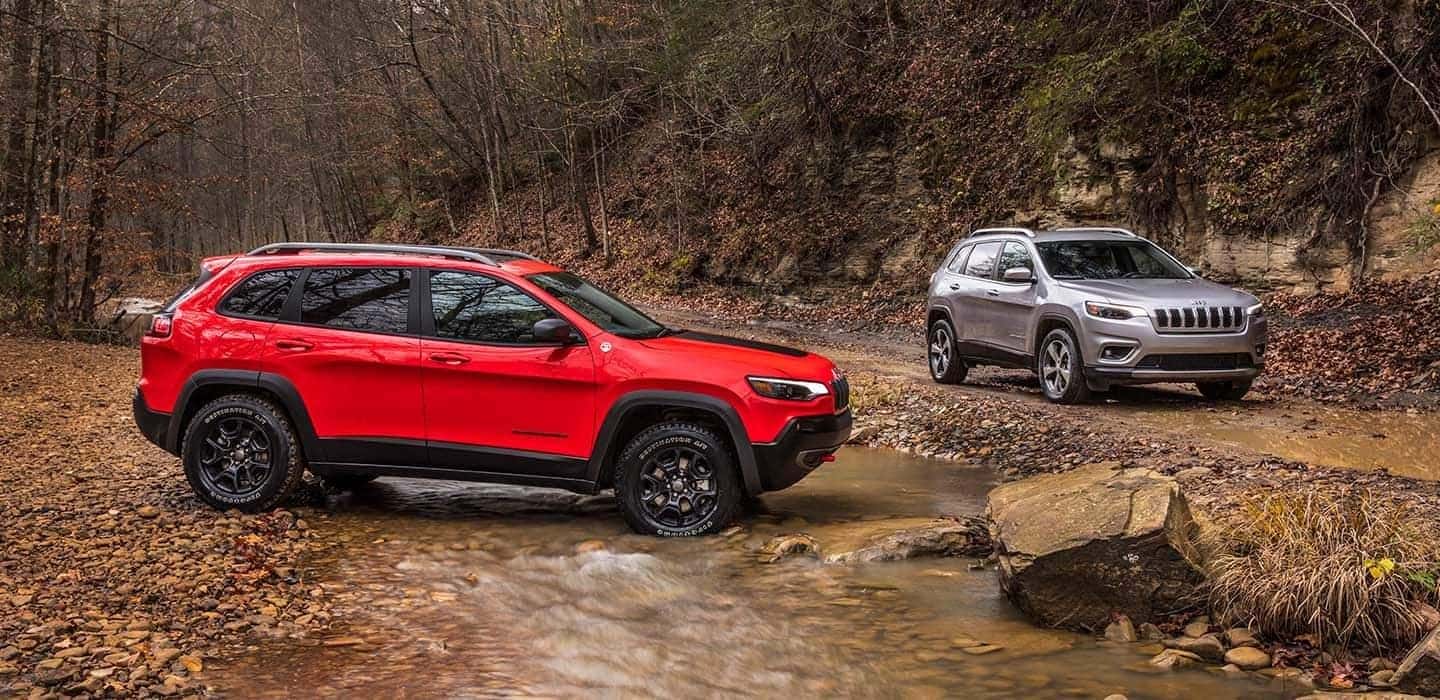 The Jeep Cherokee last underwent a transformation back in 2014, and the 2019 Jeep Cherokee has again had an overhaul that is sure to delight drivers all around. A redesigned front-end and some other really cool updates are just a few things to look forward to. The front grille is now flatter, with new headlights that enhance its design to give a smoother and more stylish hood that's a sure-fire winner with Cherokee fans. Come see more here at Moritz Chrysler Dodge Jeep Ram in Fort Worth, TX!
2019 Jeep Cherokee Delivers Improved Performance and Styling
Underneath the hood of the 2019 Cherokee is the same 2.4-liter 4-cylinder engine and there is still the optional V6 version available. The difference this year is that there is another optional engine that's 2.0-liter turbocharged to deliver 275-hp and 295 lb-ft of torque. The range of engine options makes this SUV a hit with drivers for its improved fuel efficiency and sporty performance.
The interior of the 2019 Jeep Cherokee has also received a facelift, with a fresh design for the central console, with interior panels available in several color schemes. There are also some new accents in the latest Cherokee's dash in piano-black that give it a more refined feel and there are more passenger and cargo space to increase this fabulous SUV's practicality.
The 2019 Jeep Cherokee is the perfect vehicle for a long road trip as there's all the capability, performance, and importantly, comfort you need. An infotainment system from Uconnect comes as standard, with a practical display with some great graphics for driver and passenger comfort. There are also some useful driver-assist functions that make the 2019 Jeep Cherokee a pleasure to drive even across a long distance.
Test Drive the New 2019 Jeep Cherokee in Fort Worth, TX TODAY at Moritz Chrysler Dodge Jeep Ram
You can see the 2019 Jeep Cherokee unveiled if you come down to Moritz Chrysler Dodge Jeep Ram where we have a large inventory of new cars in Fort Worth, TX. Whether you are looking for a family vehicle or something that's fun to drive off-road, the 2019 Jeep Cherokee fits the bill perfectly. Why don't you take a test drive yourself and call into our dealership NOW!